Life Enhancing Thoughts for Pregnancy - CD
with
Binnie A Dansby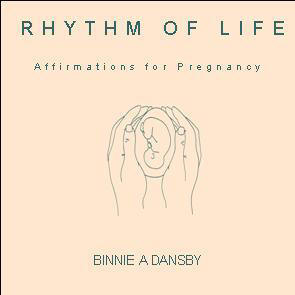 An ancient African "mother" rhythm, combines with modern jazz and the natural sounds and heartbeat and breath to inspire movement and integration of life enhancing statements about pregnancy and birth. The sound track is outstanding and specially composed under Binnie's direction. Tracks two and three have the just the music (with affirmations subliminal).
£14.99
Postage and packaging only 20% of order total ...shipped anywhere
PayPal will automatically convert other currencies.